Traduzione in italiano dopo l'intervista in inglese.
"I acknowledge that I bruise because I am human, but I will never let my emotions hold me back. "
She is Monique Sherrell Brown and she spoke to us about herself and her songs.
What do you want to tell us with your last song, what's the message?
«We all face betrayal at some point in life. Sometimes it comes from those who we hold dearest. "Quarter Past" is about a woman who has had enough of being in a toxic relationship, and is letting her partner know it. The pain cuts her very deep, but she refuses to play a victim. The overall message is that we are all in charge of our lives and it's up to us to choose what we will tolerate in it.»
Which of your songs represents you the most?
«I would say that "Quarter Past" represents me the best. I consider myself to be a strong woman who has had a lot of bumps along the road in terms of career, relationships, etc.. I am not afraid to pick myself up after a fail & move forward when situations don't work out. I acknowledge that I bruise because I am human, but I will never let my emotions hold me back. Especially when it makes for a good song.»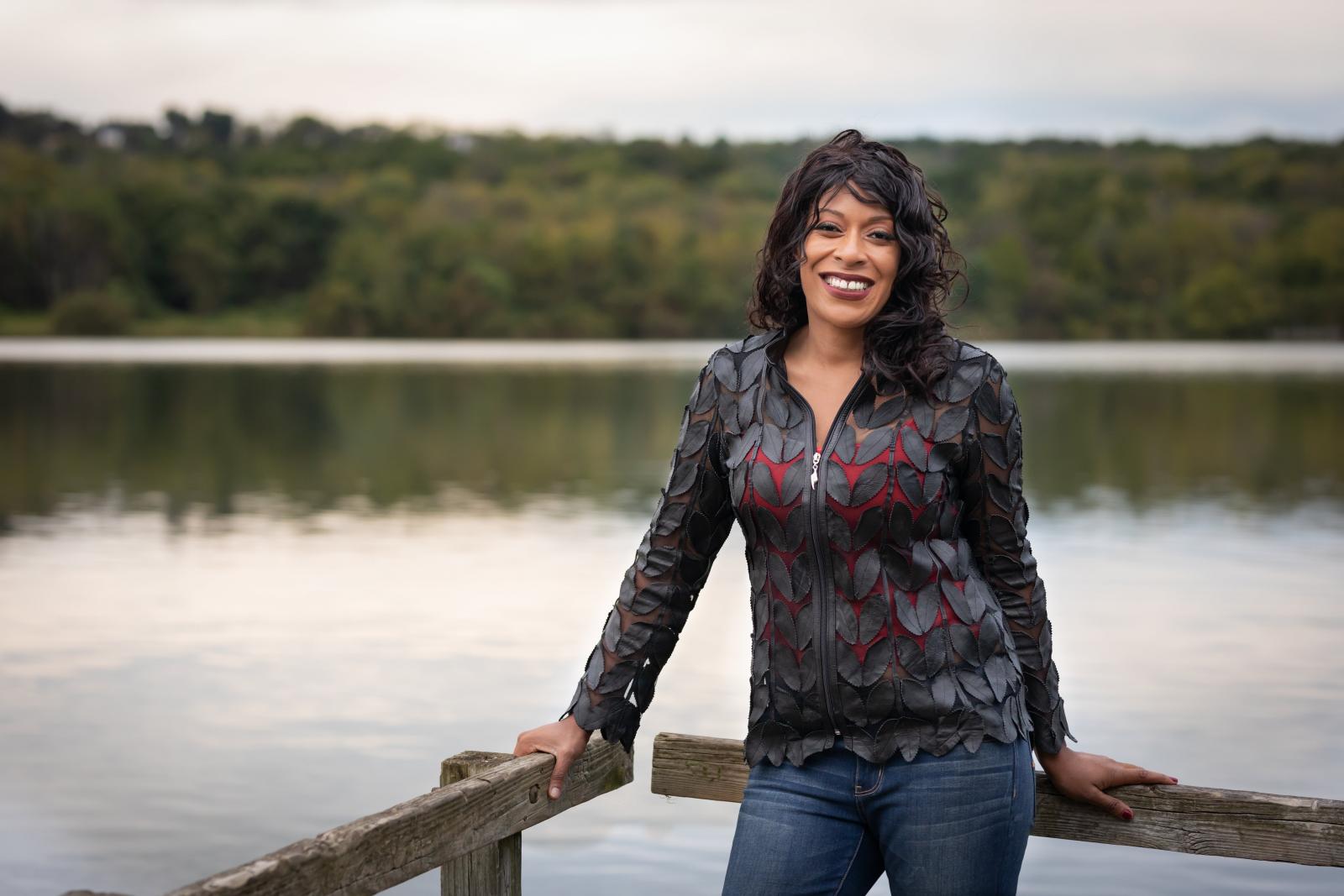 Do your songs have a common element or do you want to communicate different messages with your songs?
«I write about what moves me which can be anything depending on the day. My EP "Life After The Blues" has the theme of uncertainty with relationships. "Quarter Past" is, as I said earlier, about saying goodbye to a toxic relationship, "Useless Nights" is a woman is living in a fantasy world about being in a relationship, "In And Out Of Love" is about not knowing where you stand in a potential relationship and "Wishing You The Best" is simply about someone who pissed me off. As a woman, I am full of emotions, some good some bad but all pretty intense which means my music can go anywhere but will always be from the heart.»
How important do you think the Radio Indie International network is important?
«RIIN has played an instrumental role in getting my music out to international listeners. I am truly blessed for Angelo Petruzzi, Phazes McKenzie II and you Mr. Nicola Di Dio for welcoming me into your family, believing in me & supporting my music. RIIN is a priceless resource in the Indie community and I am proud to be in the company of such wonderful artists. Some of which I even grew up listening to. Radio Indie International Network… YOU ROCK!!!»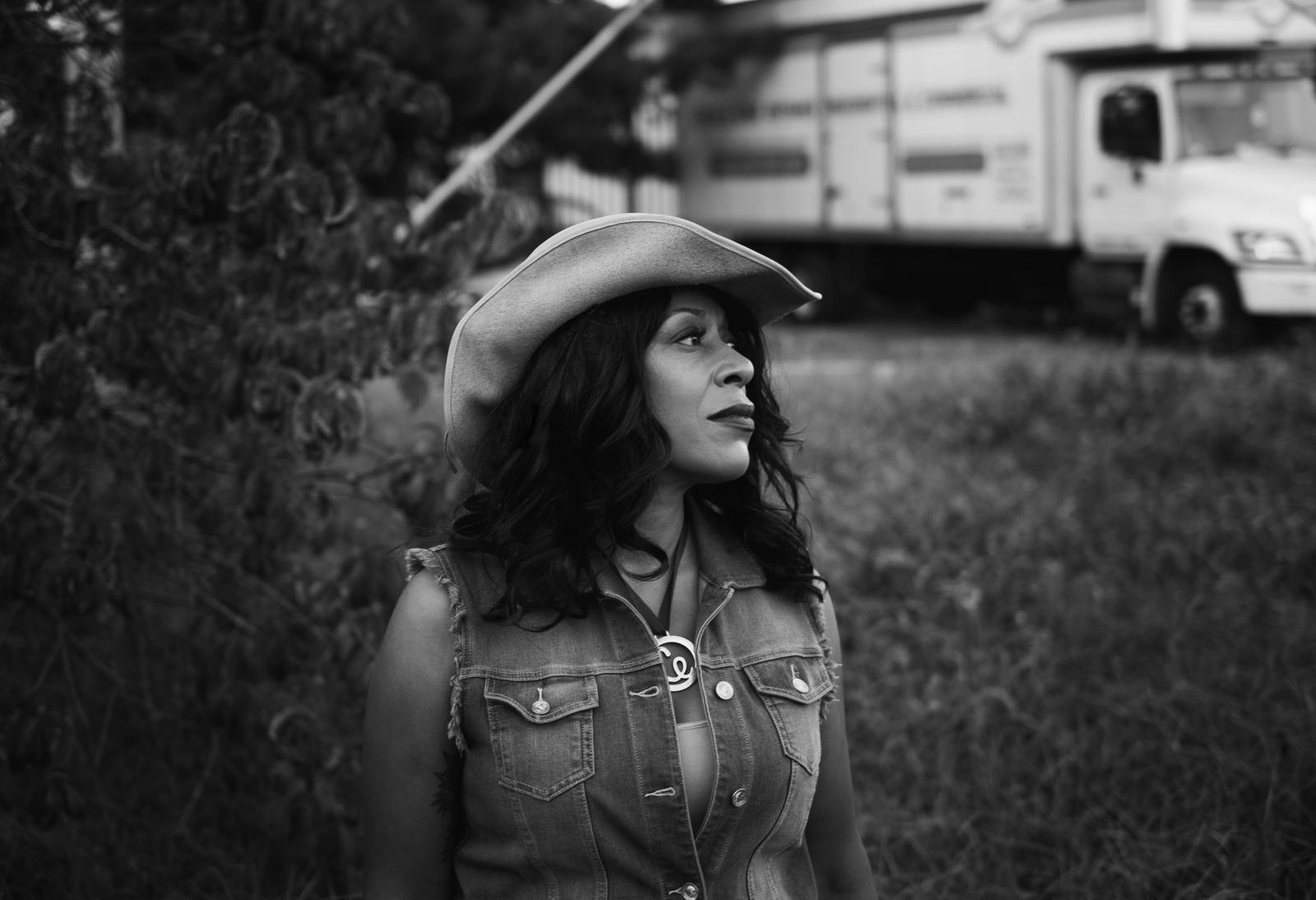 When did you start singing?
«I've always loved to sing since I was a kid sitting in front of the tv and mimicking commercial jingles & jamming to my folks 45s (hate to date myself). I didn't start performing until about seven years ago when my dear friend Magee Hickey, convinced me to join in some NYC cabaret shows, from there on I got the bug and started performing with full bands. And now I am working as a solo artist.»
Would you like to come and sing in Italy?
«I'd love the opportunity to sing in Italy. There's so much rich musical history to learn and there's a huge community with an appreciation for Jazz & Blues. Not to mention how inspiring it would be as a writer to visit such beautiful cities. Let me know of any openings and I'm there LOL»
What are your future plans and which one are you working on now?
«I'm currently promoting my song "Wishing You The Best" which is up for a 2019 LDM Award & featured on the newly released "Homestead Volume Three" Album with Bongo Boy Records. The music video can be seen on Radio International Network's Vimeo platform. There are also some new collaborations in the works & I'm aiming to have a new single out by early fall. I am actively looking for a blues/rock producer for a new album, so if you know of anyone send them my way.»
I like to mixing music and cooking and so I ask you:If you were, what dish would you be and why?
«I'd be a stirfry because I like to mix things up.»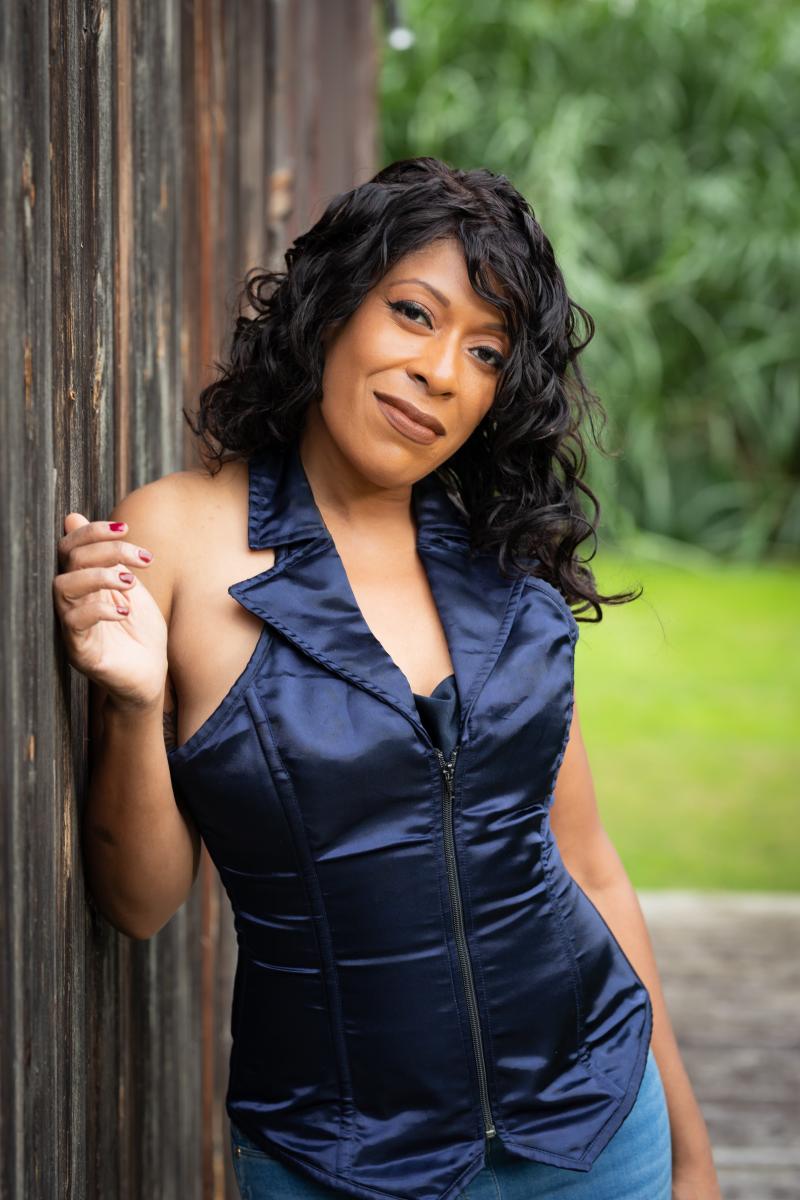 "Riconosco di sbagliare perché sono un essere umano, ma non lascerò mai che le mie emozioni mi trattengano"
Lei è Monique Sherrell Brown che si è raccontata alle nostre pagine e ci ha presentato le sue canzoni
Cosa vuoi dirci con la tua ultima canzone, qual è il messaggio?
«Tutti noi affrontiamo il tradimento ad un certo punto della vita. A volte viene da coloro che riteniamo più cari. "Quarter Past" parla di una donna che ne ha abbastanza di essere in una relazione tossica, e lo sta facendo sapere al suo partner. Il dolore la ferisce molto profondamente, ma lei si rifiuta di essere una vittima. Il messaggio generale è che siamo tutti responsabili delle nostre vite e tocca a noi scegliere ciò che tollereremo in essa.»
Quale delle tue canzoni ti rappresenta di più?
«Direi che "Quarter Past" mi rappresenta al meglio. Mi considero una donna forte che ha trovato un sacco di ostacoli lungo la strada in termini di carriera, relazioni, ecc. Non ho paura di riprendermi dopo un errore e andare avanti quando le situazioni non funzionano. Riconosco di sbagliare perché sono essere umano, ma non lascerò mai che le mie emozioni mi trattengano. Soprattutto quando si tratta di una buona canzone.»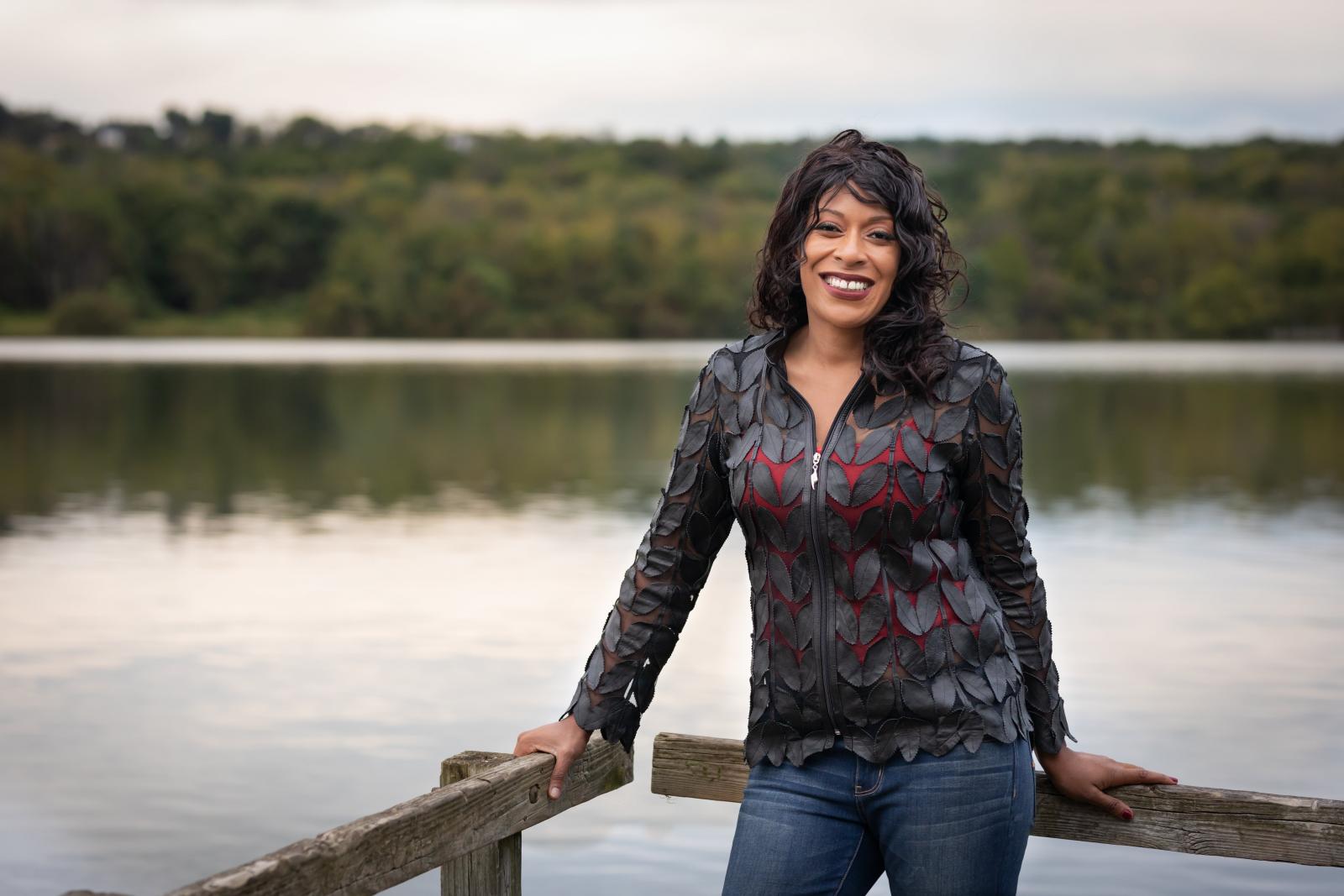 Le tue canzoni hanno un elemento in comune o vuoi comunicare messaggi diversi con le tue canzoni?
«Scrivo di ciò che mi ispira, che può essere qualsiasi cosa dipende dal giorno. Il mio EP "Life After The Blues" ha il tema dell'incertezza con le relazioni. "Quarter Past" è, come ho detto prima, sul dire addio a una relazione tossica, "Useless Nights" è una donna che vive in un mondo fantastico durante una relazione, "In And Out Of Love" significa non sapere dove ti trovi in una potenziale relazione e "Wishing You The Best" è semplicemente una persona che mi ha fatto arrabbiare. Come donna, sono piena di emozioni, alcune buone ma tutte piuttosto intense, il che significa che la mia musica può andare ovunque, ma proviene sempre dal cuore.»
Quanto pensi sia importante Radio Indie International?
«RIIN ha avuto un ruolo fondamentale nel portare la mia musica agli ascoltatori internazionali. Siano veramente benedetti Angelo Petruzzi, Phazes McKenzie II e tu Nicola Di Dio per avermi accolto nella vostra famiglia, credendo in me e supportando la mia musica. RIIN è una risorsa inestimabile nella comunità indie e sono orgogliosa di essere in compagnia di artisti meravigliosi. Alcuni dei quali sono persino cresciutaascoltandoli. Radio Indie International Network ... You Rock !!!»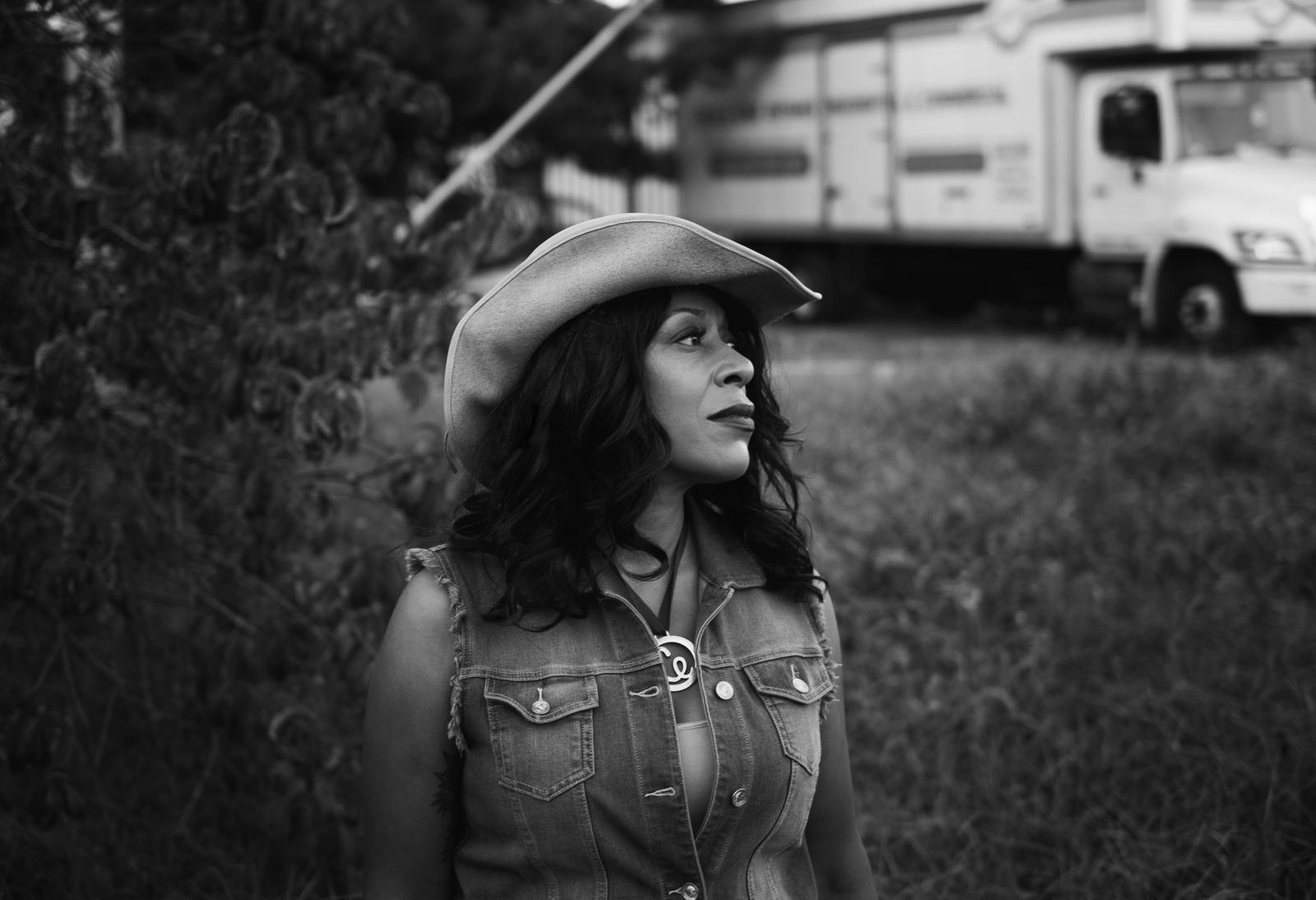 Quando hai iniziato a cantare?
«Ho sempre amato cantare sin da quando ero una ragazzina seduta davanti alla tv, imitando i jingle & jamming commerciali, fino ai miei 45 anni (odio sembrare vecchia). Ho iniziato a esibirmi da circa sette anni, da quando il mio caro amico Magee Hickey, mi ha convinta a unirmi a qualche spettacolo di cabaret di New York, da lì in poi ho avuto il bug e ho iniziato a esibirmi con band complete. E ora sto lavorando come solista.»
Ti piacerebbe venire a cantare in Italia?
«Mi piacerebbe avere l'opportunità di cantare in Italia. C'è tanta storia musicale ricca da imparare e c'è una grande community Jazz & Blues. Per non parlare di quanto sia stimolante come scrittrice visitare città così belle. Fammi sapere di eventuali possibilità e io ci sono (ride)»
Quali sono i tuoi progetti futuri e su cosa stai lavorando ora?
«Attualmente sto promuovendo la mia canzone "Wishing You The Best", che è in lizza per un LDM Award 2019 e in evidenza sul nuovo album "Homestead Volume Three" con Bongo Boy Records. Il video musicale può essere visto sulla piattaforma Vimeo di Radio International Network. Ci sono anche alcune nuove collaborazioni nei miei lavori e sto puntando ad avere un nuovo singolo entro l'autunno. Sto cercando attivamente un produttore blues / rock per un nuovo album, quindi se conosci qualcuno, mandamelo.»
Mi piace unire la musica alla cucina e quindi ti chiedo: se tu fossi, quale piatto saresti e perché?
«Sarei un stir-fry perché mi piace mescolare le cose.»